This risk will need to be assessed depending on the location of the asset being investigated. According to the Occupational Safety and Health Administration (OSHA), this risk is classified as a struck-by hazard, meaning that the dropping item endangers the individual doing the inspection. When the inspection takes place in an area surrounded and below scaffolds or related structures "where there is a potential risk of tools, objects, or machinery collapsing upon workers employed below," such threat is perceived significant.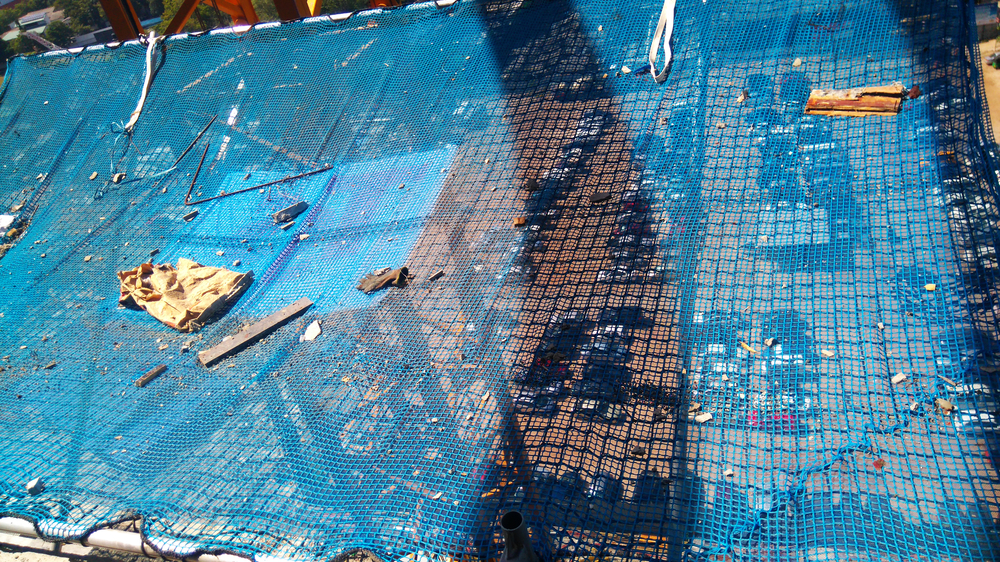 According to OSHA standard 1910.28(c), the employer is responsible for avoiding this risk by providing adequate head protection, such as hard hats, to workers. Other options for avoiding the danger of dropping items include:
Provision of toe-boards and barricades with appropriate signage to limit the dangerous areas, and to prevent such objects from falling to a lower level.
Using panels, screens nets or catch platforms whenever possible.
All materials and equipment used overhead should be 6 feet from hoist ways and floor openings, and more than 10 feet from an exterior wall.