There is a lot of interaction between people, fixed machinery, heavy moving machinery like cranes, and vehicles, including big trucks, when performing asset inspections, especially in sites like construction sites, oil and gas extraction, or the mining industry. The subparts N, O, P, and others of OSHA's 29 CFR 1926 go into great detail on this particular topic. The most common risks encountered when people, equipment, and vehicles interact, according to those standards, are:
Trenching.
Caught-between hazards, such as being mashed between a stationary and a moving object. For example, between a truck frame and a hydraulic bed that is lowering.
Being trapped and crushed under heavy equipment that tips.
Exposure to hazardous atmospheres.
Being burned by hot water or steam leaks.
Exposure to electrocution.
Exposure to explosions.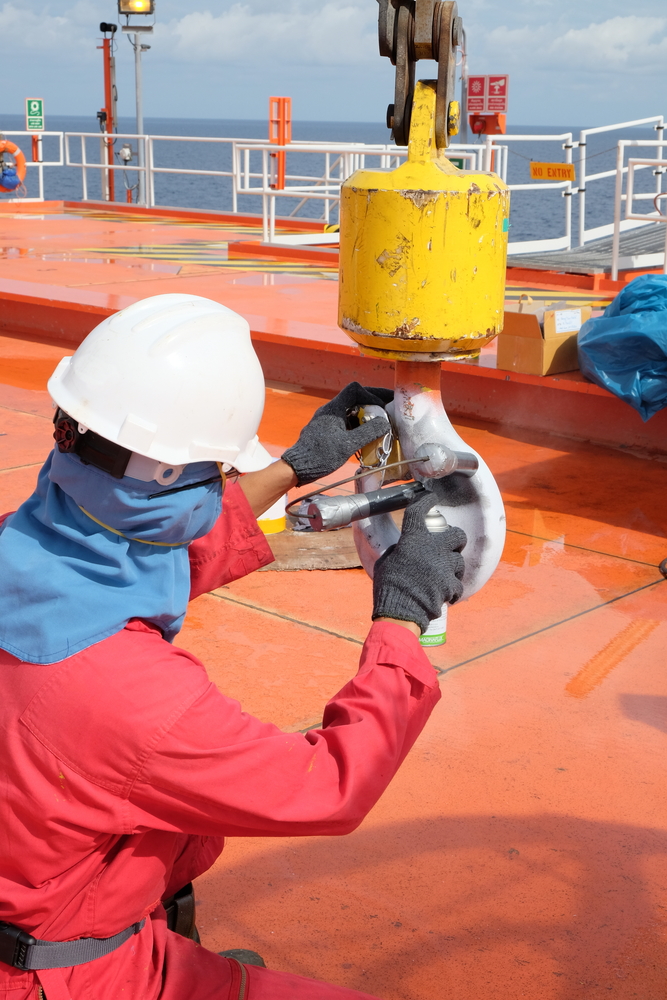 Because this is such a broad topic, the standards cover a wide range of risks. Nonetheless, proper training for all personnel on site, good signage and communication at all times, and proper planning of all operations are the main recommendations for avoiding these risks.