Even when walking down the street, anyone can lose their balance and fall. The Occupational Safety and Health Administration (OSHA) has developed some standards for "Walking-Working Surfaces," with standard number 1910.22 containing legal requirement such as:
Keeping all areas clean, organized and in good sanitary conditions.
Keeping floors as dry as possible by using proper drainage or providing false floor, platforms and mats whenever possible.
Keeping surfaces free of dangerous sharp or protruding objects.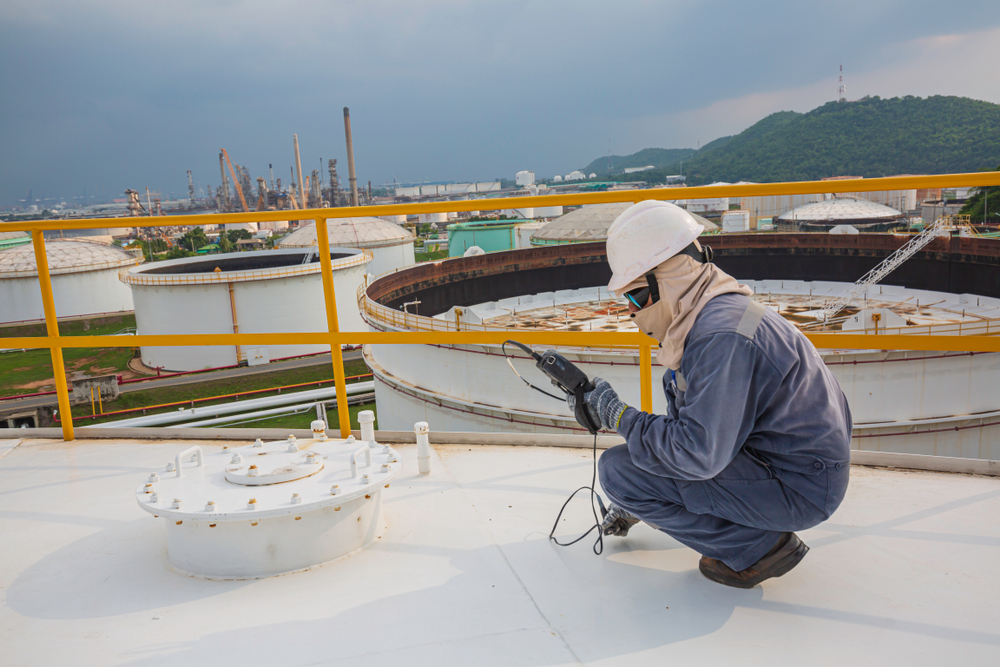 When walking on ladders, stairways, dock boards, manhole steps, and scaffolds, or when using rope descent systems and other similar equipment, the risk of falling is emphasized. Some assets may be located in remote areas, necessitating any of the above, and it is the employer's responsibility to ensure that the asset inspector is properly protected. According to OSHA standard number 1910.28 the employer must "provide protection for each employee exposed to fall", including the use of fall protection systems, for example:
Guardrails or handrails.
Safety nets.
Personal fall protection like personal fall arrest, travel restraint, or positioning systems.
Furthermore, only personnel who have received adequate training will be permitted to conduct operations under the above conditions.