According to OSHA 29 CFR 1910.212 "General requirements for all machines", the dangers of being stuck in or caught between moving pieces are known as entrapment risks. This refers to the dangers of being injured "as a result of crushing between objects," as defined by OSHA. Moving parts are objects that have an operational movement. The following are few examples of these dangers:
Strangulation as a result of clothing caught in running machinery.
Compression between rollers.
Compression between sliders.
Compression between shifting objects.
Inspectors are usually exposed to the threats listed above and certain equipment inspections need the equipment to be in operation. According to OSHA 29 CFR 1910 Subpart O, however, these procedures and preventative steps should be implemented by both the employer and the inspector.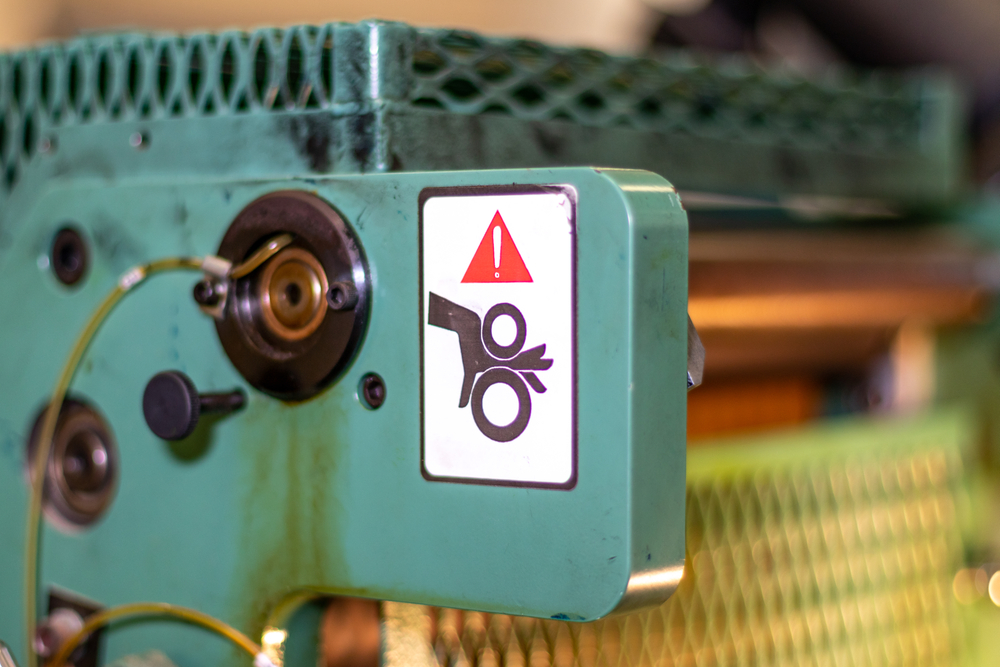 Some of them are:
Properly guarding machinery to avoid clothing and other loose materials to get caught in the machines.
Whenever visual inspection requires the removal of the safety guard, for example to visually inspect belts or gears, make sure the machine is stopped and de-energized for the inspection. If not possible, the inspector shall ensure there are no loose piece of clothing and other objects like jewelry exposed to the moving parts, and must stay at a safe distance.
The inspector and any other person working with him shall be aware of the surroundings at all times to make sure they stay at a safe distance.