The guidelines are common rules to perform a visual inspection so that the detection of faults is established by a management system and not on subjective criteria. That is, the inspection guidelines is the sequence of instructions that the inspector will follow to check whether or not there is a certain fault.
The inspection guidelines are also known as a checklist, checklist, inspection script, conformity assessment, or check sheet among others.
The inspection guidelines are made up of:
Inspection point.
Failures.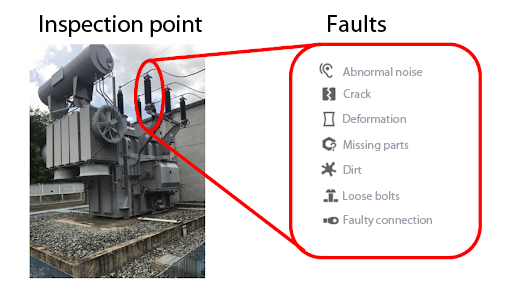 The inspection point is a component, part, area, accessory, or functional element of the asset under study. Visual inspection point selection is a critical part of predictive maintenance visual inspection design because a balance must be made between inspection detail and inspection speed.
Faults are faults, deficiencies, errors, or malfunctions that can occur at the inspection point. Each inspection point must be assigned a set of possible failures that the inspector must verify whether or not they are there.