New Feature to Report Points and Directions of Vibration Measurements

Power-MI launches the new feature for reporting of points and directions of measurement of vibrations. Vibration analysis reports often require showing the points that were selected to collect the vibration readings.
The vibration analyst selects the vibration measurement points to place the sensor as seen in our previous article Where to place the vibration sensor.
Vibration reading points
The measurement or sensor location points can be added in the vibration report edition in the "Measurements" section.

You can use a photo of the machine or a schematic display of the machine to then point out the measurement points. If a machine photo is used, the easiest way is to do it by dragging the photo to Power-MI.
Once the photo of the machine has been uploaded, you can begin to add the points and directions of vibration measurement.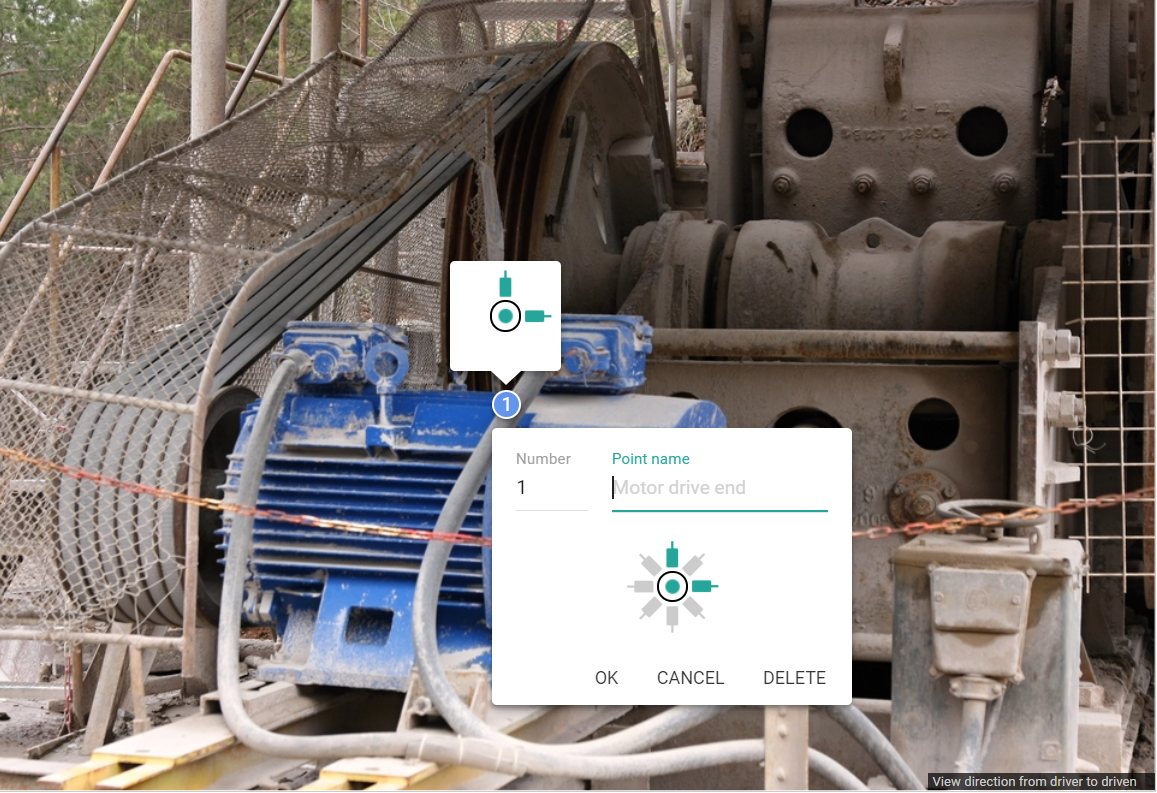 The user can assign the number, name of the reading point and sensor placement directions.
Once the edition of the points and directions for taking vibration readings has been completed, we can continue to the rest of the report.
This new functionality is subsequently shown in both the web and PDF versions of the vibration analysis report. In the web version, it can be shown and hidden.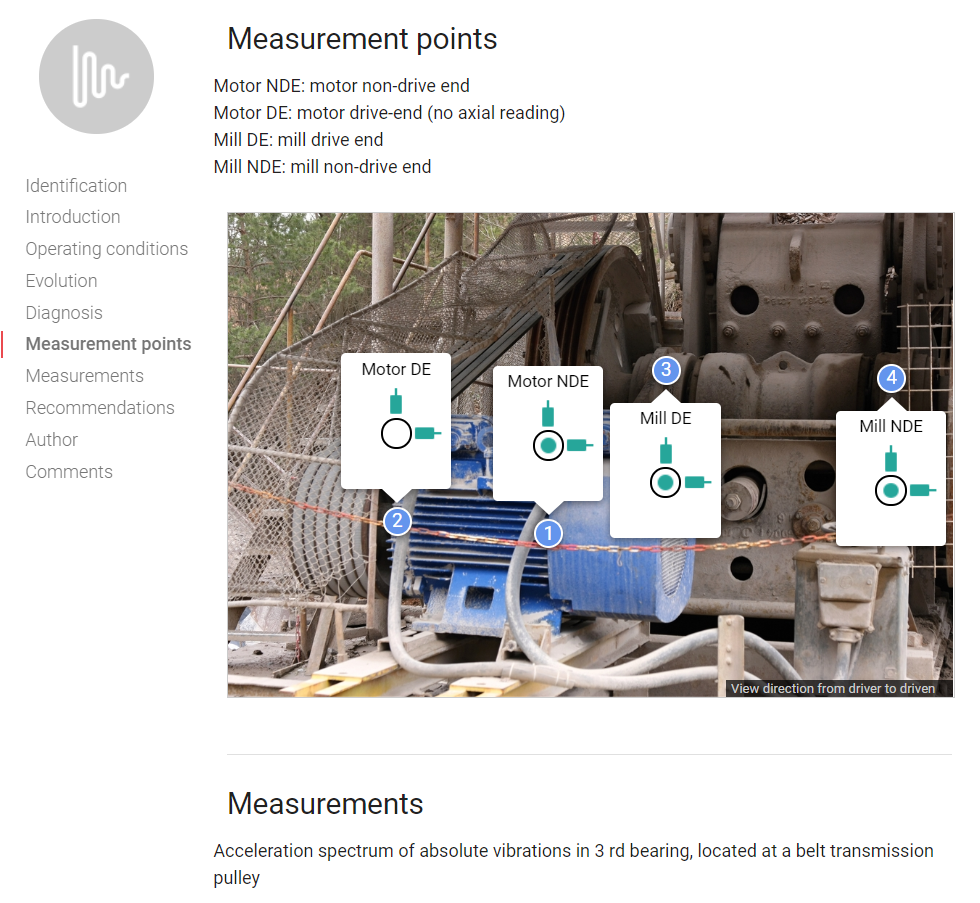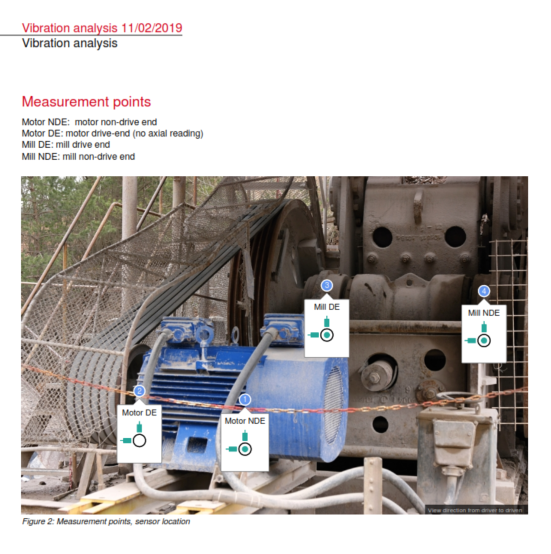 With the addition of this new feature, it will be possible to save time for Power-MI users since they will not have to edit the machine images separately. Saving time is something our users value more of Power-MI.
Power-MI is a cloud based Industry 4.0 workplace that allows managing predictive maintenance professionally and it is extremely easy to use. The development of all software functionalities is based on user feedback. This enables us to continuously improve our solution while keeping it intuitive and straightforward for optimal user experience.
What is Power-MI?
Power-MI is a cloud based solution that allows you to design & manage your condition-based maintenance plan integrating all techniques into one platform. Easy reporting, automatic work orders and CMMS integration.
Read more