Updated Power-MI Asset Taxonomy According to ISO 14224:2016

A taxonomy is a systematic classification of items into generic groups based on factors possibly common to several of the items.
Standardization of the asset taxonomy facilitates the exchange of information between e.g. plants, owners, manufacturers and contractors.
Assets in Power-MI are now named according to ISO 14224:2016 which defines comprehensive basis for the collection of reliability and maintenance data in a standard format.
Power-MI added new asset icons to its catalog. The new assets added are:
Turboexpander
Heat exchanger
Heater or boiler
Vessel
Wellhead or Xmas tree
Drilling rig
Uninterruptible power supply (UPS)
Control logic unit
Valve
Fire and gas detector
Process sensor
Nozzle
Power-MI asset catalog
Rotating equipment

Mechanical equipment

Electrical equipment

Safety and control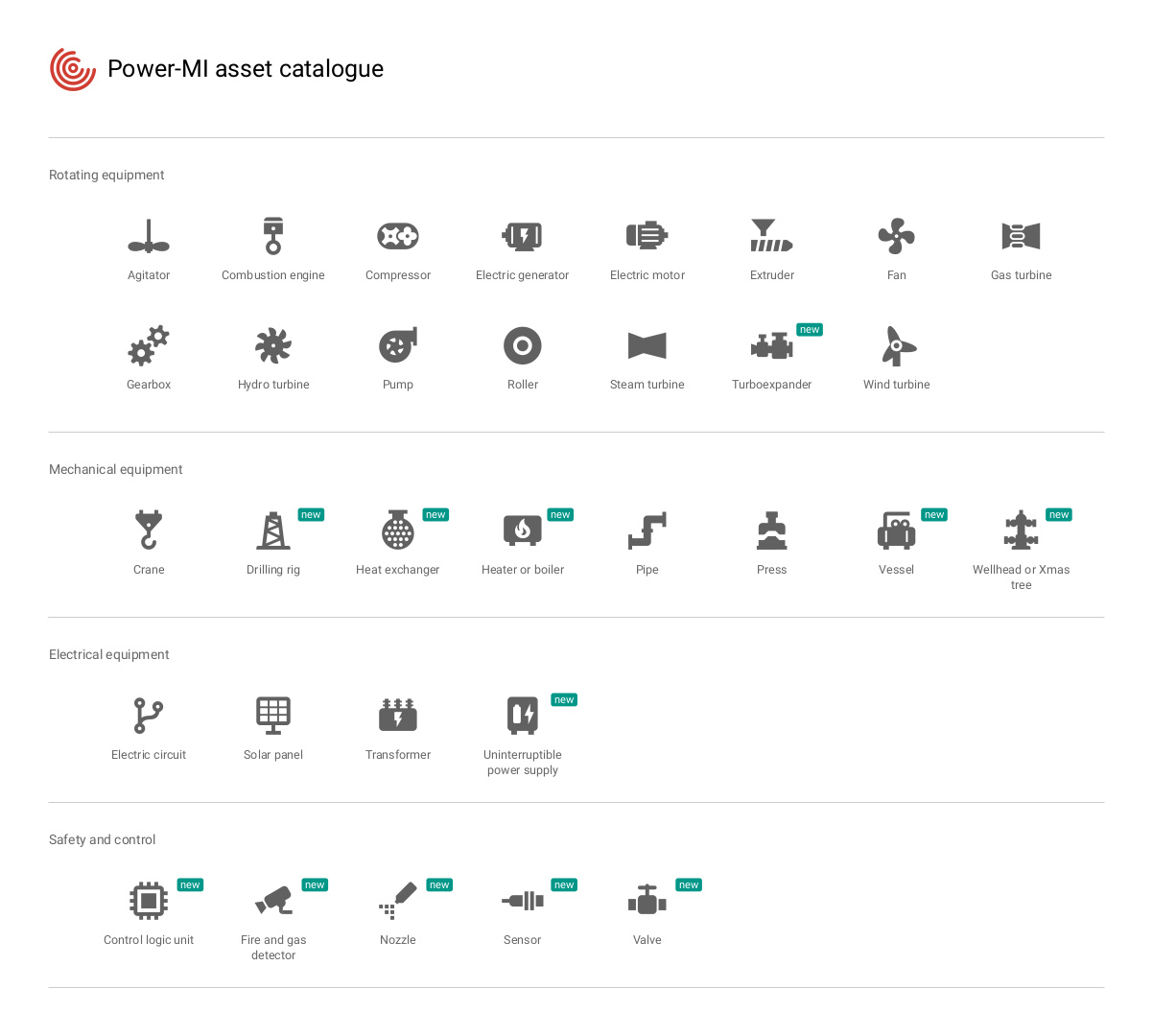 Power-MI is a cloud based Industry 4.0 workplace that allows managing predictive maintenance professionally and it is extremely easy to use. The development of all software functionalities is based on user feedback. This enables us to continuously improve our solution while keeping it intuitive and straightforward for optimal user experience.
What is Power-MI?
Power-MI is a cloud based solution that allows you to design & manage your condition-based maintenance plan integrating all techniques into one platform. Easy reporting, automatic work orders and CMMS integration.
Read more