Power-MI Onboarding Process

The onboarding process is an assistant that will open automatically for new Power-MI users and that will allow you to define the initial configuration of your predictive maintenance management through these tasks:
Add team members
Create the asset hierarchy
Write or review the first reports
Share the reports with your customer
The first step is to add team members. This is to add the team members to the Power-MI account of the company so that they can work sharing information.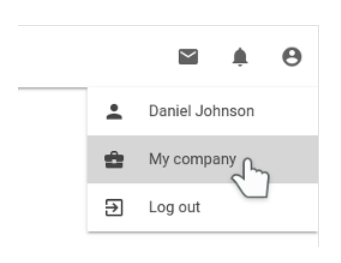 Before creating condition monitoring reports, it is necessary to define the asset hierarchy. The asset hierarchy organizes all the customer assets into plants and sections as you can see in the hydroelectric plant example.

Once the hierarchy of asstets has been defined, the third step will be to create the first reports. To create a new report, just click on one of the assets in the hierarchy tree on the left of this page (1). Then click on "New report"; (2) beside one of the predictive techniques available in the "Latest reports" table.
The Power-MI onboarding process also shows how to edit assets and add predictive technologies.

Power-MI users do not need any training to use Power-MI. All the features of the predictive maintenance platform have been designed and tested with the experience of users to make it intuitive.
Power-MI is a cloud based Industry 4.0 workplace that allows managing predictive maintenance professionally and it is extremely easy to use. The development of all software functionalities is based on user feedback. This enables us to continuously improve our solution while keeping it intuitive and straightforward for optimal user experience.
What is Power-MI?
Power-MI is a cloud based solution that allows you to design & manage your condition-based maintenance plan integrating all techniques into one platform. Easy reporting, automatic work orders and CMMS integration.
Read more