Power-MI Improves Report Filtering

We have launched an improvement in the filtering of condition monitoring reports on our Power-MI platform. With this improvement, reports can be filtered by customer, hierarchy section, date range, author of the report, report status, asset condition, condition monitoring technique, and asset type.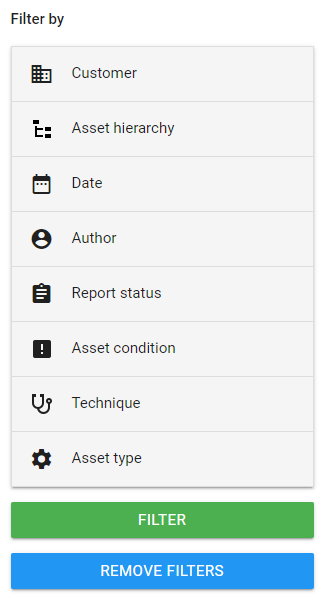 Report filtering is a feature often used by analysts and administrators to show a group of reports to send to maintenance departments or managing predictive maintenance.
The report module also has other features entirely used by condition monitoring analysts such as ordering the list of reports by asset, date, criticality and status, or just by status. Likewise, you can search for assets or sections from this screen.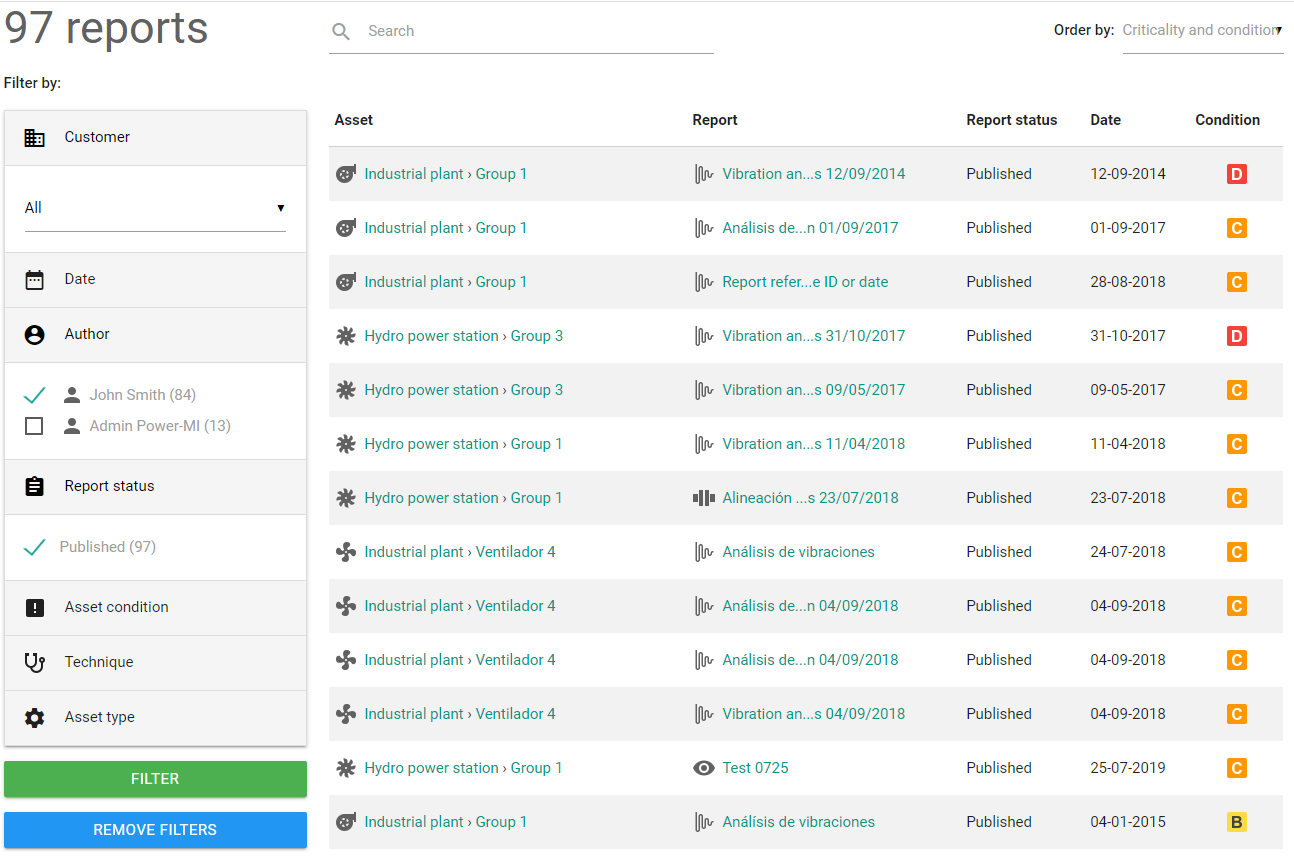 Another frequently used functionality is to download the list of reports resulting from a search and filtering in PDF format. This PDF document is downloaded by clicking on the button at the bottom corner right of the screen, and it contains the list of reports, including hyperlinks to individual reports on Power-MI.
Analysts can access to the list of reports is from the Power-MI main menu.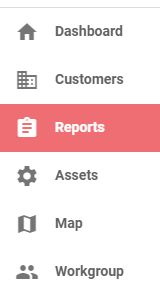 With the improvement of this feature, the way of submitting reports to the maintenance departments can be improved since it will be possible to display exactly the set of reports that are desired. Likewise, through the ordering of reports, we call attention to assets that require more immediate corrective tasks.
Power-MI is a cloud based Industry 4.0 workplace that allows managing predictive maintenance professionally and it is extremely easy to use. The development of all software features is based on user feedback. This enables us to continuously improve our solution while keeping it intuitive and straightforward for optimal user experience.
What is Power-MI?
Power-MI is a cloud based solution that allows you to design & manage your condition-based maintenance plan integrating all techniques into one platform. Easy reporting, automatic work orders and CMMS integration.
Read more