Power-MI Announces Compliance With the General Data Protection Regulation (GDPR)

Power-MI has completed its compliance readiness with the General Data Protection Regulation (GDPR). We began to dedicate internal resources to the GDPR in early 2019 as part of our software development plan.
By achieving GDPR compliance, Power-MI ensures that customers' (and their customers') rights to privacy and need to keep data protected across the EU will satisfy personal data privacy guidelines.
We already knew about compliance with the GDPR since the digital platform design. That's why we use personal data minimization. After this process for compliance with GDPR, we are in a position to share our insights into these obligations with our customers and users.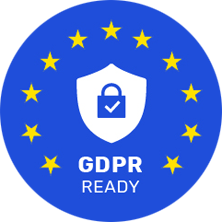 We have taken the following initiatives to support GDPR:
We organized GDPR training for all Power-MI employees to ensure that every member of the organization understands our data protection obligations.
Updated GDPR Compliant Privacy Notice
We have also updated our Privacy Notice to comply with GDPR. Our new Privacy Notice offers transparency and informs data subjects of what personal data is processed by Power-MI.
Subject Access Request Mechanism
We have also made it easy for our users to make subject access requests from us by providing a dedicated email address.
We have also implemented new Data Retention Schedules to ensure that personal data is retained only for that duration and securely discarded after the expiration of the retention period.
Data Breach Response Planning
We collect minimum personal data to reduce the risk and impact of any personal data breach for our users. We have also implemented a new Data Breach Response Policy and Procedures for our organization.
During our compliance review, we also reviewed all third-party processors we make use of to ensure that they are also offering the data protection that is required by GDPR.
Records of Processing Activities
We created complete records of our data processing activities which enabled us to have a good understanding of all personal data that we process, what we need to do to ensure all personal data is protected and how we can enable subject access rights.
Power-MI is a cloud-based Industry 4.0 workplace that allows managing predictive maintenance professionally, and it is extremely easy to use. The development of all software functionalities is based on user feedback. This enables us to continuously improve our solution while keeping it intuitive and straightforward for optimal user experience.
What is Power-MI?
Power-MI is a cloud based solution that allows you to design & manage your condition-based maintenance plan integrating all techniques into one platform. Easy reporting, automatic work orders and CMMS integration.
Read more