Diagnosis Predictiva receives the certificate of digitalization of its services

Power-MI is pleased to announce that we have awarded the "Digital PdM Service Provider Proven Expert" certificate to Diagnosis Predictiva. This recognition is awarded to companies that have successfully implemented the digitalization of their predictive maintenance services, organizing, managing and reporting analytics digitally.
Diagnosis Predictiva has demonstrated its commitment to innovation by adopting Power-MI as a 4.0 tool to digitalize its predictive maintenance services. In addition, they have managed to provide tools for decision-making on machinery, visualize structured data and integrate inspection techniques for the automation of work order creation and integration with maintenance software (CMMS).
To receive this certificate, not only the adoption of Power-MI as a 4.0 tool is valued, it is also required to have a portfolio of customers and a minimum of 1,000 digital reports made. Diagnosis Predictiva has met these requirements and has exceeded expectations by having 1300 digital reports.
At Power-MI, we are very proud to work with leading companies in digitalization such as Diagnosis Predictiva. This certificate is a recognition of their effort and dedication to provide high quality services to their customers. We will continue to support our customers in their journey towards digitalization and innovation.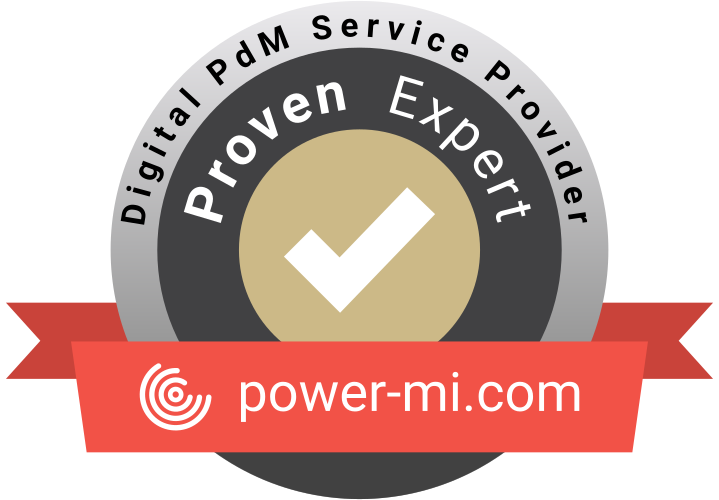 What is Power-MI?
Power-MI is a cloud based solution that allows you to design & manage your condition-based maintenance plan integrating all techniques into one platform. Easy reporting, automatic work orders and CMMS integration.
Read more