Certificate for Providers

Power-MI launches the certificate for providers who digitalize their predictive maintenance services. This certificate is issued when a service company organizes, manages and reports its analysis digitally.
The digital transformation of a predictive maintenance service company is not just about delivering inspection reports on a web portal. A real digital transformation for these companies also involves:
Providing tools for maintenance decision-making on machinery.
Visualizing structured data.
Integrating inspection techniques and enabling automatic work order creation and integration with maintenance software (CMMS).
The criteria for awarding the digital enterprise certificate is not only the adoption of Power-MI as a 4.0 tool to digitalize predictive maintenance services. The company must also manage a portfolio of customers and have a minimum of 1,000 digital reports done.
"This certificate is a recognition to service companies that have made a technological jump in their services" states Carlos E. Torres, CEO of Power-MI. The biggest beneficiaries of these initiatives are the customers who hire digital services that, instead of receiving reports in PDF or tables, receive structured and integrated data in a logical way to make the best maintenance decisions.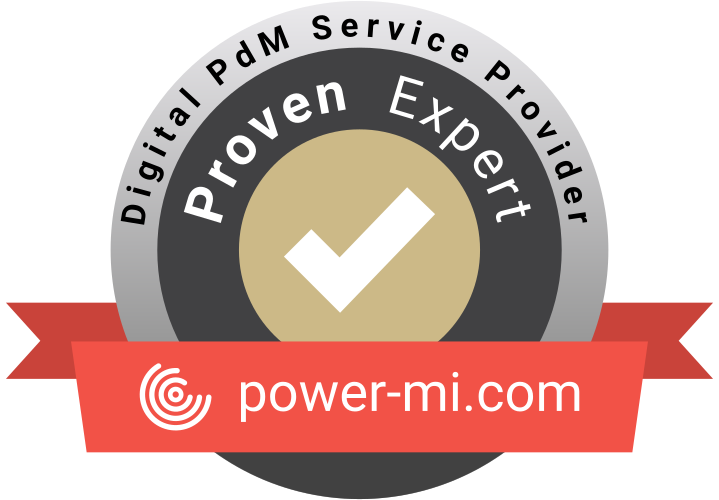 What is Power-MI?
Power-MI is a cloud based solution that allows you to design & manage your condition-based maintenance plan integrating all techniques into one platform. Easy reporting, automatic work orders and CMMS integration.
Read more